Corona virus nat nak lak ah nunau Pathian hna tuan pawl hmaisabik ah an tel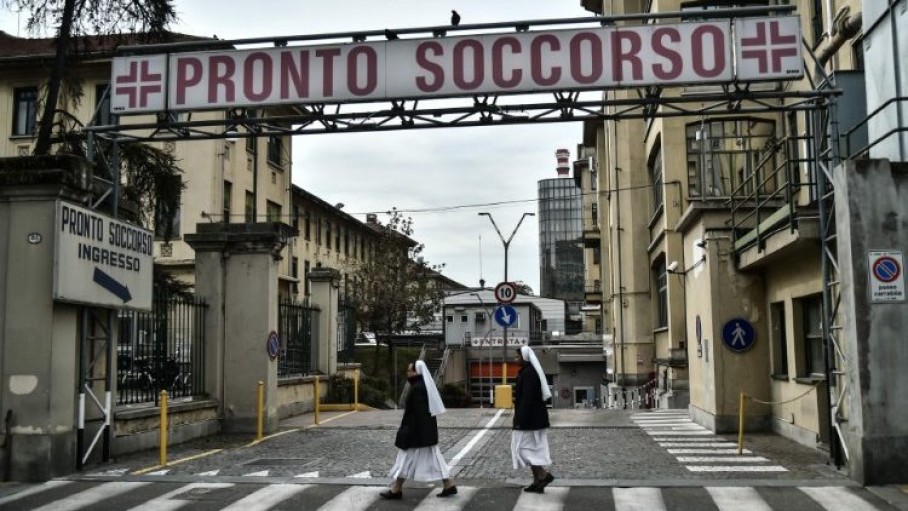 cq5dam.thumbnail.cropped.750.422.jpeg
Wednesday, March 25, 2020
Corona virus nat nak lak ah nunau Pathian hna tuan pawl hmaisabik ah an tel (25.3.2020)
Covid 19 nat caan ah mah hrang nun nak ah tih a nung ti thei nain nunau Pathian hna tuan pawl cu an theih tawp in zuam in an pe aw a si.
Lei lung pi ih a karh rero mi Corona virus nat nak hman ziang ah siar loin, an nun nak khal a thu pi ah ret lo in an pe aw asi.
An mah pawl cu nurse an si le si lo theih lo, tlawng sung lawng ih a um tu Sister pawl tla an si thei men. An mah kaiih a hleice ih Kawhhran hnatuan nak ihCharism cu mi harsa pawl le naat nei pawl zoh ding tiin a tel le tel lo theih lo, an mah pawl an neih ring ring mi tha a nei zet mi an hriamhrei pahnih cu thla cam nak le duh dawt nak a si ti thu
Lei lung tlun ih thawng tampi Pathian hna tuan pawl kom pawl cu siar cawk lo mi sii zung duty tuan vo tleng awk caan ah, minaa pawl kil khawn nak pawl, bawm tul mi pawl hrangah to del awk thei nak, a thu pi ih tul mi thu hla pawl, thla cam nak ih tha pek daan pawl thawn a tu buai nak pawl cu hmuh daan a phun phun in do rero asi thu
Italy ih virus a thoh pek ihsin Daughters of St. Camillus sister kai tlawng cu zuam nak thawn an pe aw thu
Cui  kai ih sister pawl cu Italy ram ih a thu pi bik ih siizung panga asi mi Rome, Trento, Treviso, Brescia le Cremona ah hna tuan an bom thu le a nei ta pathum cu Covid a hleice ih a cang nak hmun asi thu
An kai ah thu kam nak pathum siloin thu kam nak pali an siar thu le a pali nak thu kam nak cu a tul ah cun mai nun nak pek a tul mi minaa pawl zoh ding tiin kai uk tu Sr. Lancy Ezhupara in Vatican Radio ih interview nak ah a sim asi.
Sister pawl cu nitin Covid minaa pawl thawn an um tlang ring ring thu Vatican thuthang in kan thei asi.