Asia mipi pehtlaih awk nak ih Fr. a kum 88 ah a rak cawl January 13, 2021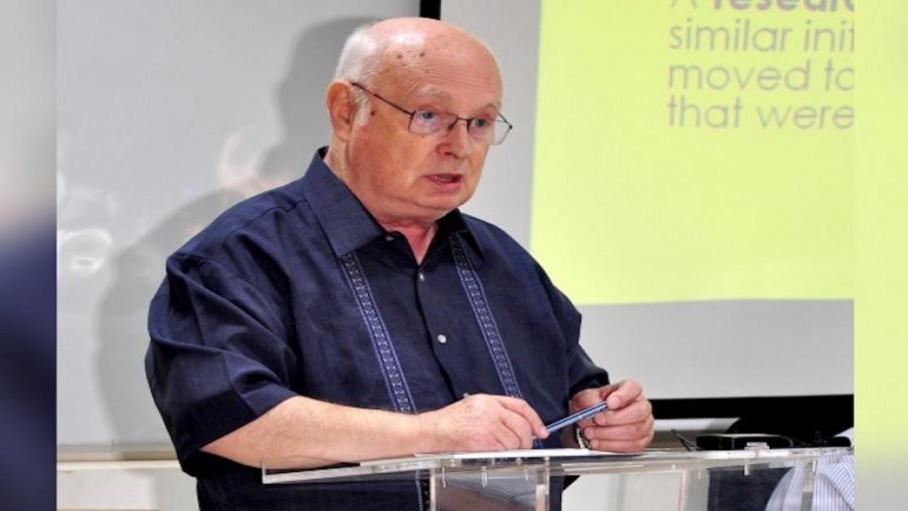 father_franz-josef_eilers_svd.jpg (37.3 KB)
Thursday, January 14, 2021
Asia mipi pehtlaih awk nak ih Fr. a kum 88 ah a rak cawl
January 13, 2021
          A hmin cu Fr. Franz Josef Eilers a si ih German miphun a si. Nu Pawlpi ih mipi pehtlaihawknak ah a bang aw lo ih man a hla zet mi ap awk nak a rak pek thei. A mah cu 2021, January 13 ni, zaanlam ah a kum 88 ah Philippines ah a rak thi ih mipi ih upat zet mi khal la si.
          A mah cu Society of the Divine Word, SVD (Pathian ih tongkam) ti mi Puithiam pawlkom sungtel pakhat a si. A mah cu lungnaa reipi a rak tuar. A mah cu leitlun Catholic Diocese pi siseh, a thupibik in Asia hrangah a rak ap awk. A mah cu mipi pehtlaih awk nak lam fimthiamnak thawn pehpar in khua tleu nak a si vek in ca uk tam pi suah tu saya khal a si. Asia Bishop pawl pawlkom (FABC-OSC) ih General Secretary dinhmun khal in 1995-2010 tiang a rak tuan. Catholic Diocese pi ih Asia awthlahnak zung karh nak dingah khal a ti thei tawk in a rak ap aw.
          Nu Pawlpi in fimthiamnak lam lawng tuah lo in milai pawl ih tul sam mi pawl ruat phah in tuah a tul tiin a rak sim dah. A thil ti thei nak, tha thawh nak, tikcu caan hmannak, nuam zet ih a um tu, mipi pehtlaih awk nak lam a duh zet tu dinhmun ih a cangvaih nak pawl ciing ringring ding. A mah thawn hnatuantu pawl cun a thinlung um tu daan, lainatnak, zawnruahnak, nuam zet ih a um thei nak, rualpi pawl a kawm zet nak nuntuzia pawl an thei.
          A mah cu Germany ram, Aachen khuapi ih Catholic mipi pehtlaih awk nak Council ih hotu in siseh, Pope ih kuthuai ih um mipi pehtlaih awk nak Council sung tel a rak si. Hi mi thuthang cu RVA thuthang ih kan ngah mi a si.
Photo by Chainarong Monthienvichienchai, LiCAS.news